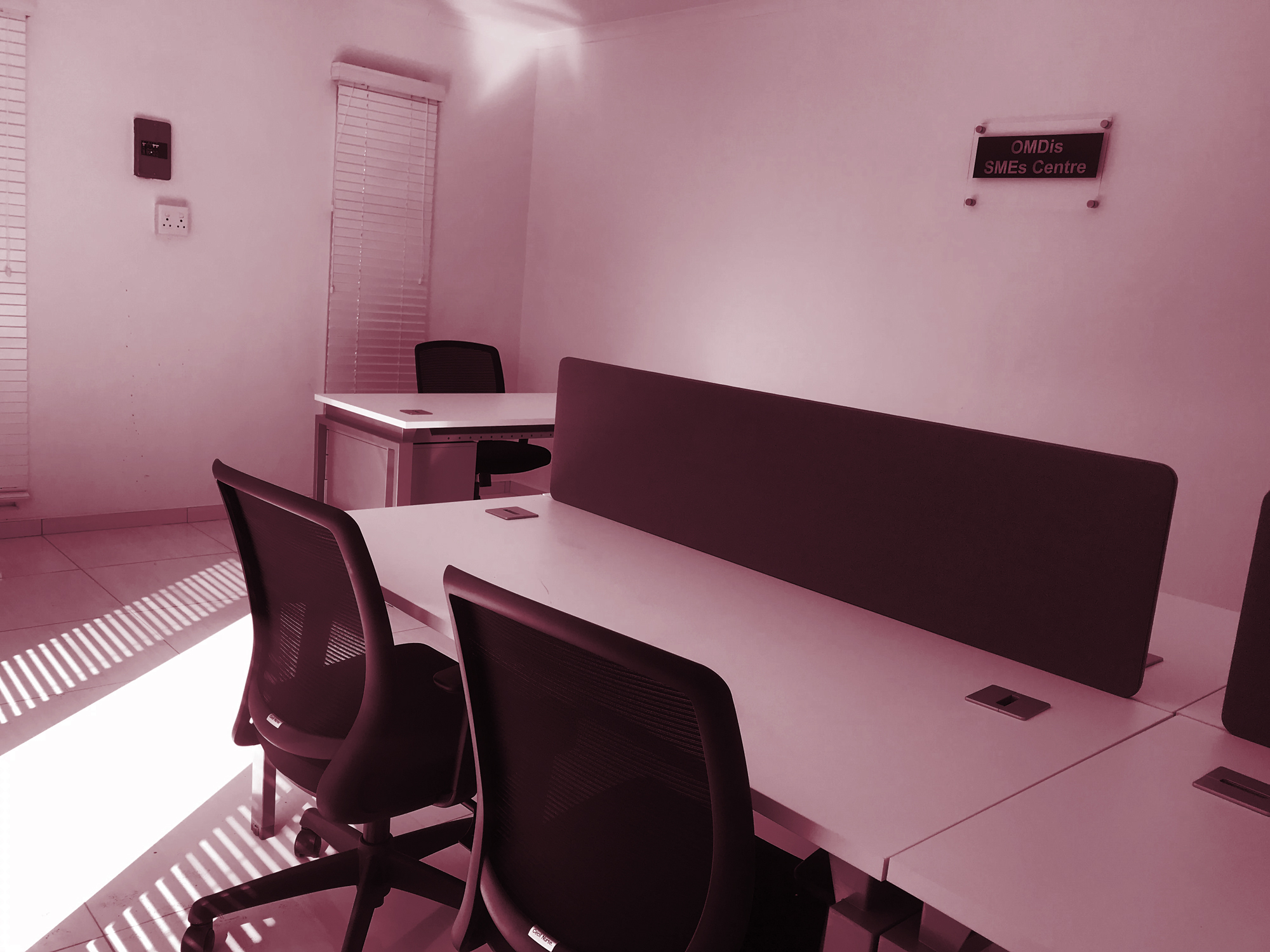 OMDis open up SMEs Centre on their premises.
On Thursday, 19 August 2021, OMDis officially opened up the new SMEs Centre in Oranjemund, located at the OMDis Offices at 19-7th Avenue.
In partnership with SMEs Compete alongside other stakeholders, we have managed to facilitate Business Skills Development training and resource development for business owners within Oranjemund over the period of June 2020 up to date. We have managed to positively impact; 1) Employment Creation, 2) Business Growth, 3) Increased Competitiveness, 4) Status Regularisation & Compliance with obligations, 5) Business Skills Enhancement and acting upon or use of new skills and 6) Business Linkage opportunities.
With the opening of the new OMDis SMEs Centre, we aim to increase our support and development impact to increase by continuing to provide and deliver more in-depth business support to Oranjemund based SMEs seeking to expand. The centre will also be giving business owners a voice to effectively share their challenges through the OMDis Business Forum.
Moving forward the OMDis SMEs Centre will develop strong relationships with partners in the Business Development sector to offer services via their business networks.
We believe that business owners who devote and dedicate their time and efforts to working with the SMEs Centre will surely underline their success from partnerships, engagement and inclusion.
Working together will make both OMDis and Oranjemund SMEs tangible and successful examples of providing effective business support services that will ultimately lead us to reach our objective of creating sustainable businesses within Oranjemund.
We look forward to engaging with all Oranjemund SMEs to develop their businesses to their fullest potential.
For more information about the OMDis SMEs Centre, please do not hesitate to contact us or visit our offices.
News & Announcements
Through our news and announcements, we hope to keep you engaged yet inspired as we share Oranjemunds transform journey with you.
OMDis Town Transform Agency, Uconomy Namibia and Nedbank Namibia this week announced a collaboration that will boost the SME development...
Read More