Board of Directors
OMDis is governed by a Board of Directors. OMDis' operations are led by a General Manger who is supported by a small team of business developers.
The team's core activities include: Economic research, industry and business case development, funding and investment facilitation, SME development and business skills and entrepreneurship training.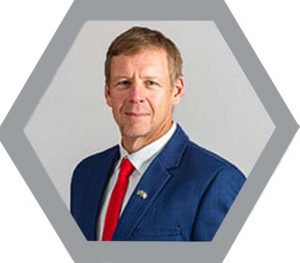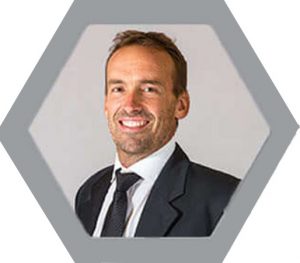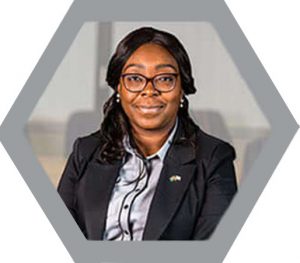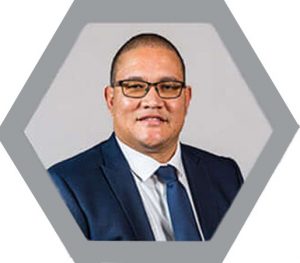 Leadership Team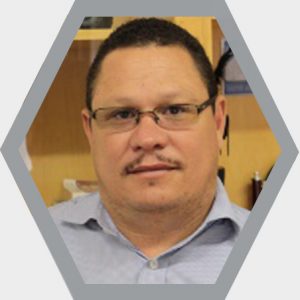 Tony Bessinger
Tony's vast business and operational management knowledge is attained from leading an array of multi-disciplinary business units within the Diamond mining value chain. This includes his most recent Senior Management position at Namdeb as Lead of Town Transformation, prior this, as the Mine Manager for Elizabeth Bay Mine in Lüderitz and the Mining area 1 in Oranjemund, respectively. He achieved his international exposure and strong leadership qualities from experiences as the General Manager (acting) of Namgem Diamond Manufacturing, a diamond cutting and polishing firm in Okahandja, thereafter in 2001, he held a Plant Manager position at the Orapa Kimberlite pipe operations in Debswana Diamond Mines. Tony is currently appointed as the General Manager (acting) at OMDis.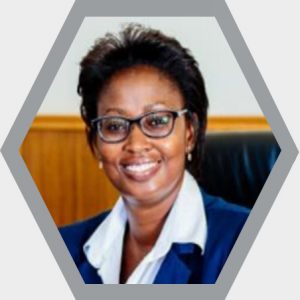 Aunie Gideon
Mrs. Aunie Gideon, holding over 14 years' experience in Community Development, Sustainable Economic and Business Development, is the Business Development Manager at OMDis. She has held notable leadership positions as the Chief Executive Officer of the Lüderitz Town Council and most recently, as the Director of Operations at the Electoral Commission of Namibia. Currently acquiring an MBA from the University of South Wales, she also holds an Bphil in Sustainable Development from the University of Stellenbosch and a Bachelor's Degree in Economics from the University of Namibia.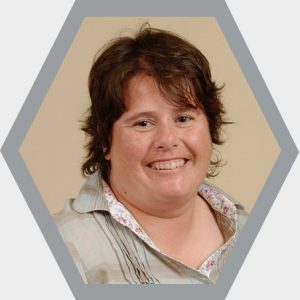 Ronel van der Merwe
Ronel holds a Master's degree in Sustainability Leadership at the University of Cambridge.  Her main areas of expertise include strategy formulation, organizational culture change, and complex transformations. As Environmental Manager at Namdeb, Ronel was responsible for embedding environmental management as an integral part of the business.  In a later role as Sustainability Manager, she was tasked with creating a vision and strategy for Oranjemund's transformation. She also worked for De Beers Group Services as a Project Manager, for Routes to Resilience as a Sustainability Specialist, and for University of Cambridge as an Assessor. After a short learnership break, learning about content creation, filming techniques and storytelling, she is here to continue the transformation journey. Ronel is a botanist by trade, environmentalist by heart and a "sustainabologist" by experience, and can mostly be found on a dune, by the sea or on a river.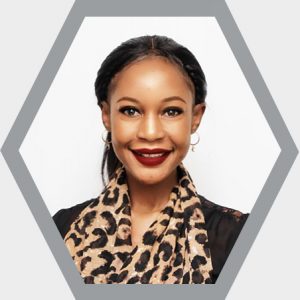 Meameno Vatileni
Ms. Meameno Vatileni holds over 8 years of experience in Business Administration with a background in communications, accounting, client relations, and financial management. She has held creditable positions at companies like Pupkewitz Megabuild amongst others. Meameno has played a crucial role of the establishment of OMDis. Passionate about social-economic development and community engagement, she is currently the SME Coordinator at OMDis.
News & Announcements
Through our news and announcements, we hope to keep you engaged yet inspired as we share Oranjemunds transform journey with you.
OMDis Town Transform Agency, Uconomy Namibia and Nedbank Namibia this week announced a collaboration that will boost the SME development...
Read More