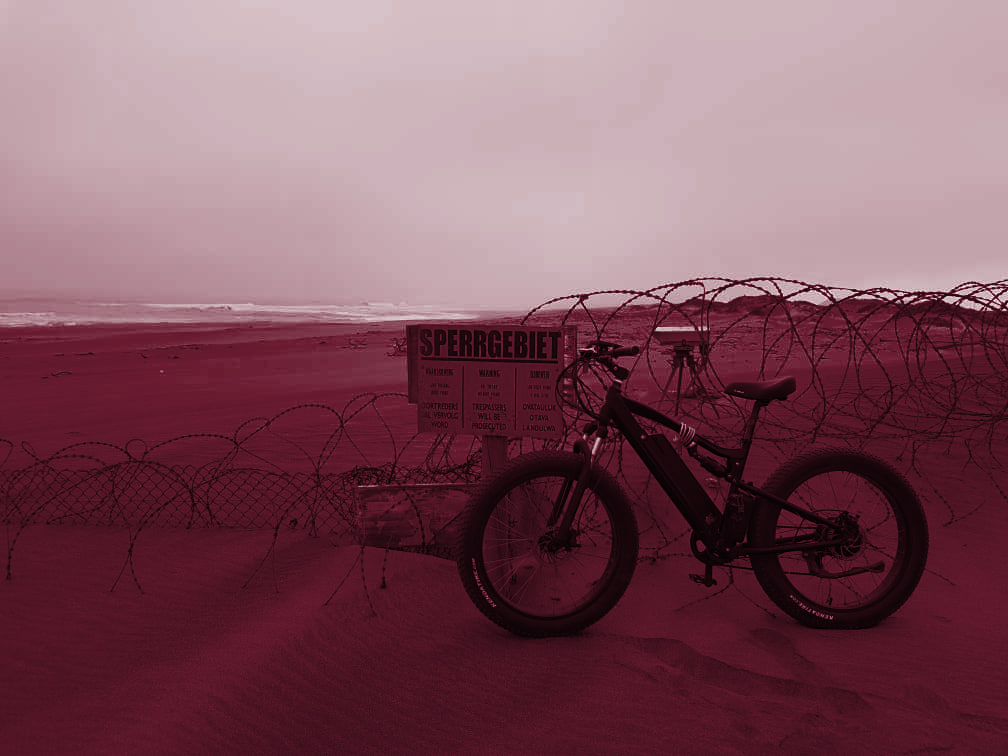 The opportunity to explore Oranjemund landscape of sand dunes, riding along the rough terrain of Orange river and along the Atlantic Ocean- all the way to the Orange River Mouth where the Orange River meets the Atlantic Ocean can suddenly become possible without the need for motorized vehicles or having to walk a far distance.
Electric bikes (Ebikes) are most popularly found in beach towns, mountain resort communities, and the larger towns and cities that have a modernized integrated transport system. They are used to promote ecotourism within the environmentally sensitive and pristine Namibian landscape. Oranjemund is no different
OMDis has recognized OMD 2030, a unique citizenry association created specifically to involve, represent, educate and support the community of Oranjemund through its transformation, as a collaborative partner. It is with this in mind that OMDis has sponsored four (4) electric bikes worth N$96 000 for the sole purpose to encourage:
Tourists to stay an extra day or two.
New Tourism activity in town.
New entrepreneurial skills to be introduced to the town.
Book your ebike for your next visit to Oranjemund. Contact the OMD2030 Hub to book tourism related adventures:
News & Announcements
Through our news and announcements, we hope to keep you engaged yet inspired as we share Oranjemunds transform journey with you.
OMDis Town Transform Agency, Uconomy Namibia and Nedbank Namibia this week announced a collaboration that will boost the SME development...
Read More