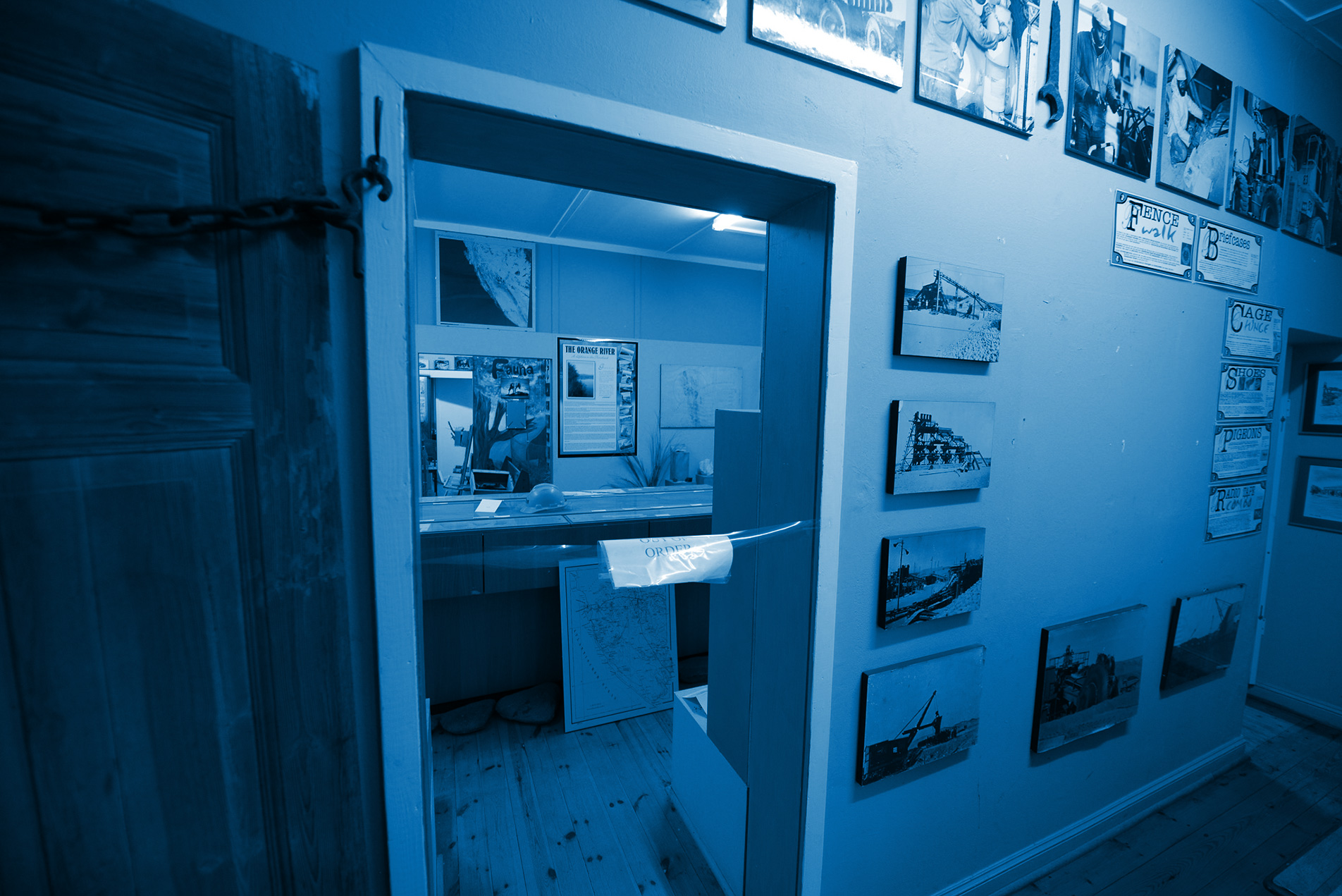 A town like Oranjemund, situated in the renowned Sperrgebiet and with all its rich history and secluded ambiance, has an incredible story to tell. The town was built in 1936 and existed exclusively to serve the diamond mining industry. The mine managed the town and had to provide every single bit of infrastructure and service to their employees. Although secluded, it was paradise for the resident. Such a life of luxury, of having everything you could possibly need right at your finger tips. Theatre, recreation, sports facilities, derby's, schools, locally grown food, medical services, free houses, water and electricity, the list goes on and on. It was truly an oasis in a desert landscape.
With the opening up of Oranjemund we consider the options for telling the town and its peoples' stories through a local museum. To this effect, the small local museum called Jasper House is getting a complete revamp. OMDis is partnering with StArt Art Gallery who will sift through the almost 3000 artefacts to create a modern, cohesive and mesmerizing display.
Museums play an important role in the construction and preservation of narratives. In the case of the Oranjemund Museum these narratives relate to both the local history as well as specific natural and geological themes relevant to the area. As Oranjemund has only recently opened up its borders an influx of visitors is to be expected. With more people able to visit this largely unexplored area, the Museum will play an important role in distilling and displaying the sights and stories that the town and area has to offer. In this way museums preserve heritage and create a space for reflection. While many tourists to Namibia are interested in seeing the classic 'Big 5', it is becoming ever more apparent that they are also interested in the cultural heritage and local narratives that Namibia has to offer. This goes not only for international visitors, but also for local visitors who wish to learn more about Namibia's interesting local histories. As we know, tourism is one of the top generators of income in Namibia. A museum is therefore considered a key element in the effort to stimulate a small town's economy such as that of Oranjemund.
Watch this space for updates on progress!
News & Announcements
Through our news and announcements, we hope to keep you engaged yet inspired as we share Oranjemunds transform journey with you.
OMDis Town Transform Agency, Uconomy Namibia and Nedbank Namibia this week announced a collaboration that will boost the SME development...
Read More