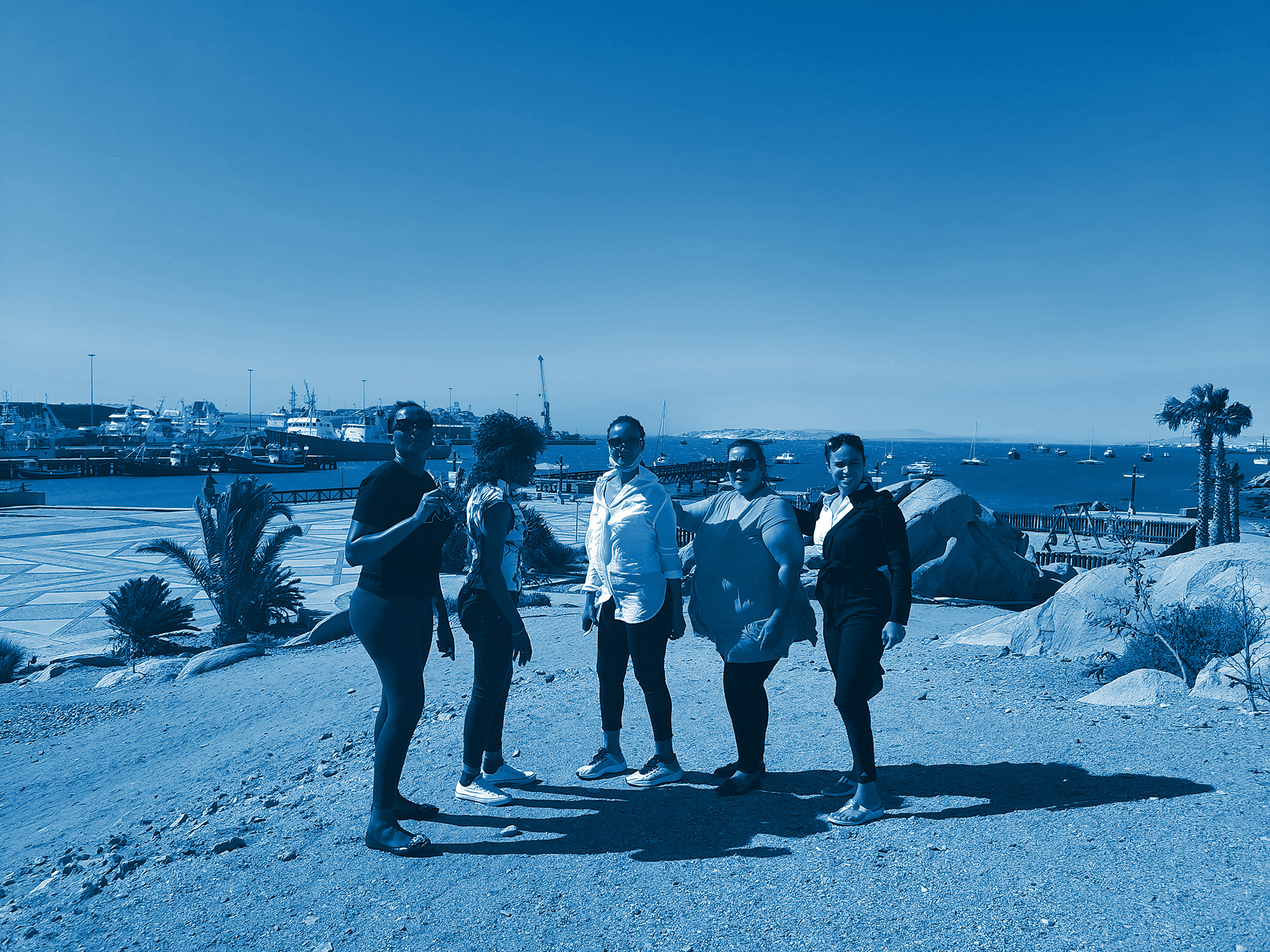 The Pitching for Recovery (P4R) programme is conceptualized by SMEs Compete and enabled by the support of GIZ. It is set and planned to run in all of Namibia's 14 regions. The programme is aimed to stabilise micro, small & medium enterprises which have suffered during and after the Covid-19 state of emergency measures.
It was launched for the //Kharas Region in Lüderitz on 21 November 2020 at the Nest Hotel. SMEs from the region who met the criteria were selected to participate. The Oranjemund participants, who are all members of the OMDis Business Forum, chose to apply for the P4R. Five dedicated business owners from Oranjemund, who have also been consistently mentored and trained by OMDis & SMEs Competes, took part in this programme. Milka Kamati, Sheena Mouton, Aquila Hamukwaya, Mercy Isaacks, and Ottillie Homateni managed to walk away with total grants worth N$ 50,500.00 all-together.
Much was learned and achieved during this workshop. With entrepreneurs and business owners like these Oranjemund's SME scene is thriving. Thank you to everyone involved!
News & Announcements
Through our news and announcements, we hope to keep you engaged yet inspired as we share Oranjemunds transform journey with you.
OMDis Town Transform Agency, Uconomy Namibia and Nedbank Namibia this week announced a collaboration that will boost the SME development...
Read More