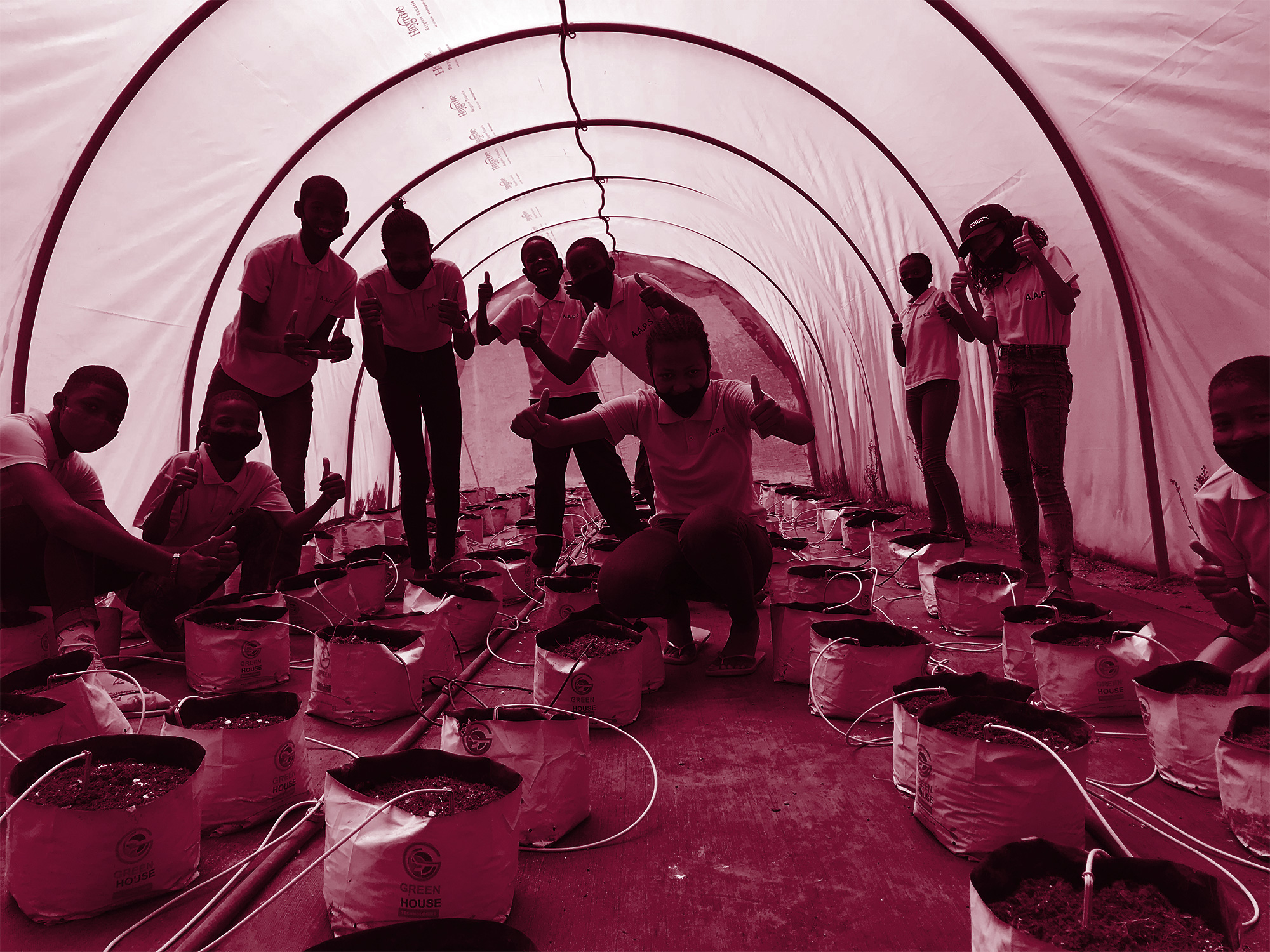 By Charne Witbooi
24 February 2021
Ambrosius Amutenya Primary School's (AAPS) Agriculture school project under the name Project Pamwe ("together" in Herero) is back and breaking new ground amongst our evergreen vegetation in Oranjemund. The school garden is situated at our local community garden Futree, a peaceful and happy place for many of our local community crop growers.
In a short interview conducted, AAPS's school principal Mrs Mara Beukes said that the project started in 2015 but struggled to succeed due to a lack of resources to keep it going. Today students and teachers continue with their inspired agricultural activities. The school express their gratitude towards OMDis Town Transformation Agency who provided equipment and shade-nets to enable the newly phased school agriculture project.
This initiative aspires through purpose to weave the young, inspired students to become practical in their agricultural lessons as a pre-vocational subject taught from grades 5-7.
"The garden is to provide opportunities for practical activities to learners who do Agriculture as a subject. They must explore, experiment and learn through it. We want to teach them various skills which they can apply across the curriculum. It must support the School Feeding Scheme through providing produce or selling the produce to school and general community to create revenue for the school", says Mrs. Beukes.
The school Principal added "Incorporating Agriculture into the curriculum is definitely the right approach for the future. Agriculture allows students to develop soft skills for future careers, help them become educated consumers, and prepare them for the future of becoming entrepreneurs and producers."
AAPS made a final statement and proclaimed that they are going to set the standards in our region and country.
From OMDis we are wishing AAPS all the best with their agriculture project.