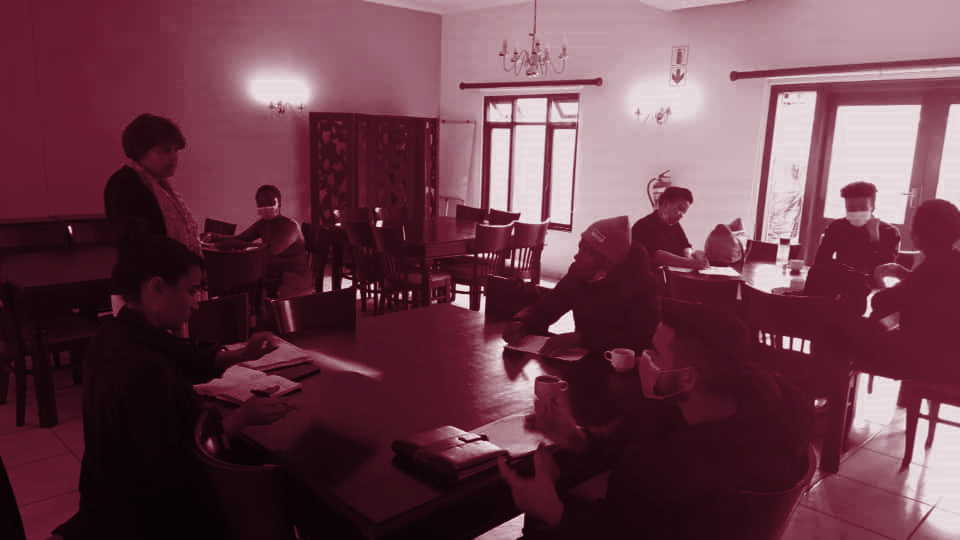 SMEs Compete – Moving Beyond Your Local Market Programme 24 – 27 May 2021
By Meameno Vatileni
The Programme which was aimed to broaden markets for local entrepreneurs beyond their domestic market of Oranjemund kicked off on 24 May 2021. Oranjemund Entrepreneurs were trained to move out of their comfort zone by garnering new customers outside of Oranjemund and expanding their customer base to help them grow their businesses.
On 25 May 2021, SMEs Compete & OMDis visited participants business premises in Oranjemund to coach them on final preparation on a one-on-one basis.
On 26 May 2021 Oranjemund SMEs travelled to Rosh Pinah for a business linkage event. Here businesses had the opportunity to introduce their businesses to the Rosh Pinah community and Rosh Pinah SMEs in the form of a mini expo.
A short debrief was held on 27 May 2021 at the Sperrgebiet Conference Hall to discuss the outcome of the Programme and areas on how SMEs can develop their skills in order to achieve stretching out of their local business environments successfully.
OMDis would like to extend their gratitude to SMEs Compete, RoshKor and OBIB Training Centre for facilitating this Innovative programme.
News & Announcements
Through our news and announcements, we hope to keep you engaged yet inspired as we share Oranjemunds transform journey with you.
OMDis Town Transform Agency, Uconomy Namibia and Nedbank Namibia this week announced a collaboration that will boost the SME development...
Read More