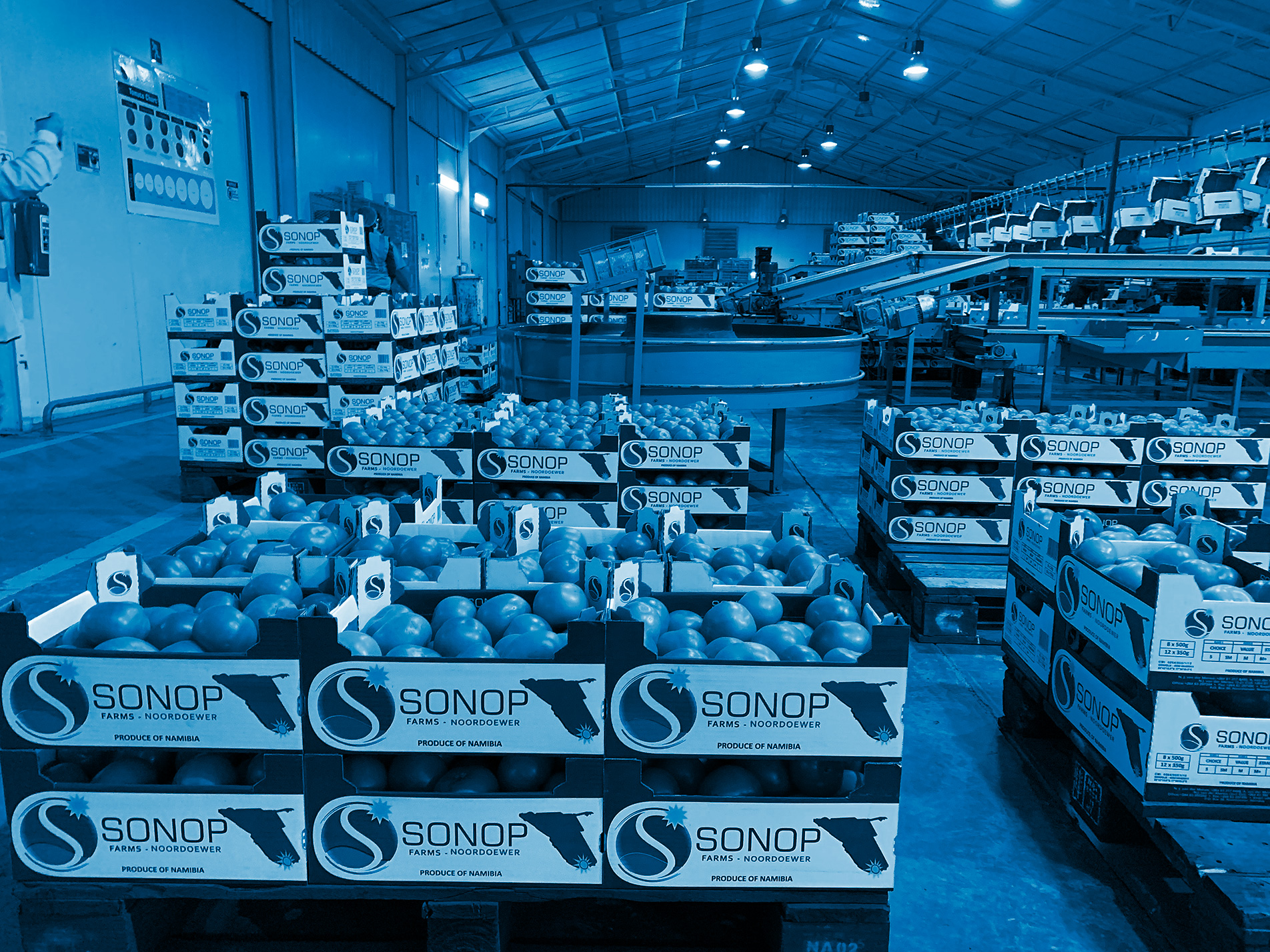 Fruitful discussion was held at Sonop Farms regarding their operations along the north bank road at Noordoewer. Topics covered included Sonop's operations and business model, legalities around agriculture on state owned land, and the possibility for a MoU to facilitate exchange of technical information. Albert van der Merwe provided immediate pointers for the OMDis team in terms of our proposed expansions, and possible partnerships in the future.
The site visit in the pack warehouse showed how technology is used to effectively wash, sort and package tomatoes by the tons. Despite this, jobs needed did not diminish. Seeing what has been achieved and how, OMDis is confident that a similar model can be deployed at Oranjemund, especially considering the arable land, road infrastructure and assets that exist.
There is much to be learned from our neighbours and others involved in the industry. The willingness to collaborate and share information was much appreciated by OMDis. Together we can strengthen the region's food security and economic development.
News & Announcements
Through our news and announcements, we hope to keep you engaged yet inspired as we share Oranjemunds transform journey with you.
OMDis Town Transform Agency, Uconomy Namibia and Nedbank Namibia this week announced a collaboration that will boost the SME development...
Read More