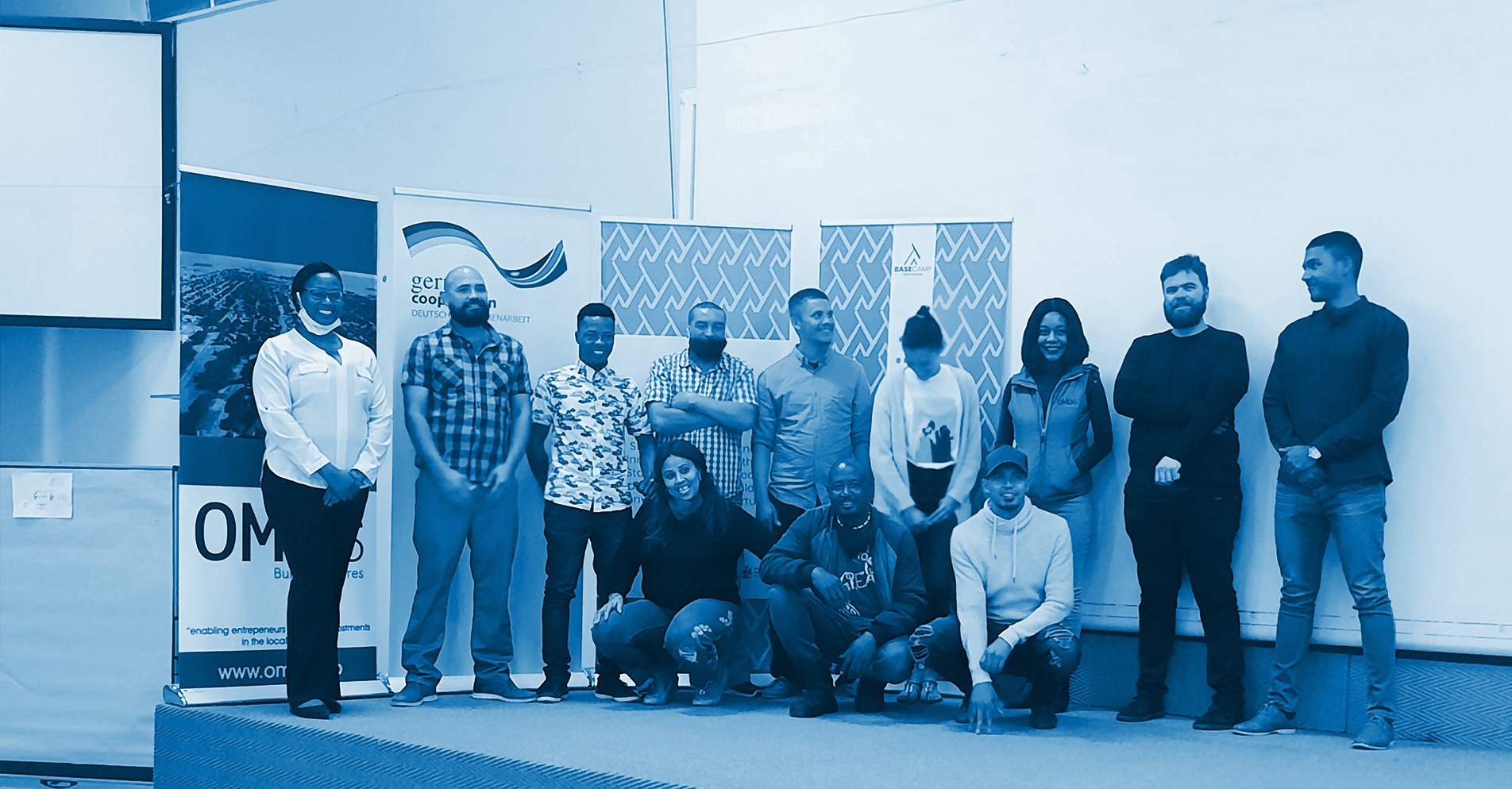 Basecamp the StartUp Incubation and Innovation Centre of StartUp Namibia, alongside OMDis Town Transform Agency hosted a Makerthon in Oranjemund from 9 – 11 November 2020. The aim was to give entrepreneurs, innovators and makers of furniture a platform to conceptualize, create, and showcase their products. Out of 7 applicants, the winner Leroy Fisch walked away with the title of Champion of the region and was awarded a procurement contract from StartUp Namibia, which is a Namibian-German technical corporation project funded by the German Government. The procurement contract is set up for Leroy Fisch to provide office equipment to be used in the new Basecamp Headquarters in Windhoek that is due for construction in 2021. Leroy Fisch along with all the other 6 participants, Sidney van Wyk, Martha Markus, Teophelus Katjito, Hartmuth Beukes, Thomas Kandukira, and Shane Jordan was each awarded a grant worth N$ 15,000.00 to assist them in developing their businesses.
News & Announcements
Through our news and announcements, we hope to keep you engaged yet inspired as we share Oranjemunds transform journey with you.
OMDis Town Transform Agency, Uconomy Namibia and Nedbank Namibia this week announced a collaboration that will boost the SME development...
Read More